BLASCO MONSORATE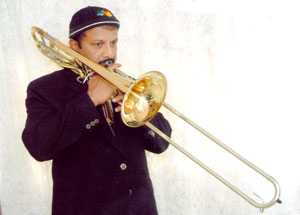 Blasco belongs to the famed Monsorate brothers.
He has carved a niche for himself in the Indian films music industry
and is a special grade recording artiste there.
He also performs in concert with the family outfit 'Monsorate brothers'
and freelances with several jazz bands.
He has toured worldwide with bollywood orchestras.
Hear Blasco blow
Demo mp3
Contact Blasco
Cellphone:
9819092245
DOWNLOAD THE JAZZ GOA APP FOR FREE