CLAUDE ABRANCHES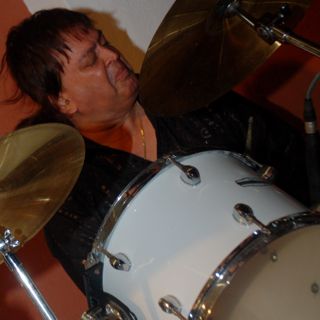 Claude is one of India's drum legends.
He has been at it for close to four decades starting off as a nightclub drummer in the early seventy's.
He gigged with just about every jazz/blues artiste in Mumbai
and around the country on five star hotel residencies before hitting the concert and festival circuit.
He has an amazing feel for rhythm and sinks naturally into the groove of a song
even if he happens to be playing it for the first time.
Hear Claude play
Demo mp3
Contact Claude
jazzgoa@yahoo.com
Cellphone:
9773092867
DOWNLOAD THE JAZZ GOA APP FOR FREE