DARRYL RODRIGUES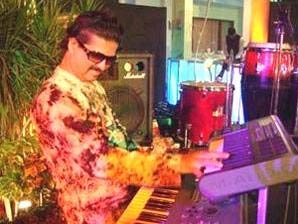 Darryl, originally from Goa,
played with the most popular band in Goa 'Links'.
He moved to Mumbai in 1992 and made a mark
in both the recording and live performance circuit.
He led two of Mumbai's most popular bands 'Aqua Flow' and 'High Tide'.
He also performs with the 'Colonial Cousins' and other celebrity acts.
Hear Darryl play
Encoste tua cabecinha mp3
Contact Darryl
sharondarryl@gmail.com
Cellphone:
9552912129
DOWNLOAD THE JAZZ GOA APP FOR FREE