FLOYD SANTIMANO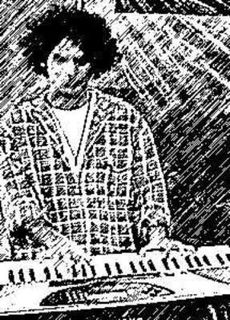 Floyd is a very versatile musician.
He started playing pop music on keyboards at the age of 13.
At 17, he went to Karnataka for studies and joined a rock band.
He performed at "NLS-Strawberry Fields" with this band.
He also participated in college festivals across the state and won many awards.

Later he came back to Goa and joined a rock band called "Forbidden".
This band won "The battle of the bands in the year 2004".
He has performed with hindi-fusion band "Kismet"
at the IFFI (International Film Festival of India) 2004.
He also performed for a MTV music event in the same year.

Floyd then discovered jazz and got involved with "Jazz Goa"
where he met and performed with musicians from all over the world.

Floyd has gigged with Goa's well known percussionist "Bondo" and singer Joanne Fernandes,
the Kingfisher voice of Goa 2006.
He moved to Mumbai to teach music and worked on recording sessions as well.
Currently he is in Bangalore where he teaches at World Music Center and performs at selective gigs.
Hear Floyd at Myspace
Contact Floyd
floydsantimano@yahoo.com
Cellphone:
9916165714
DOWNLOAD THE JAZZ GOA APP FOR FREE