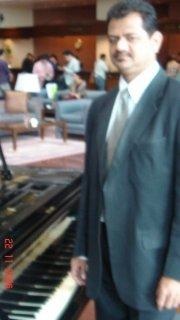 Ryan is an accomplished keyboard player, pianist and singer.
He has been performing on a resident contract at the Hilton Towers hotel in Mumbai.
He also performs in concert with some of India's pop/rock stars
like Alisha Chinnai, Gary lawyer and Apache Indian.
Very often he gigs as a duo along with a female vocalist.
Ryan is also a session musician and has several ad jingles and background scores,
including bollywood tracks to his credit.
He has the versatility to include several genres of music spanning
rock, pop and jazz to classic ballroom, latin and even bollywood hits.