GIOVANNI PEREIRA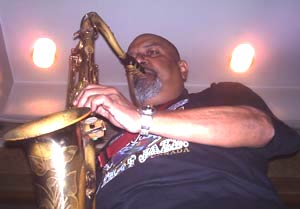 Giovanni Pereira graduated in jazz studies with honours
from Toronto's Humbur college.
A Canadian citizen of Indian origin,
Giovanni was part of India's swinging sixties scene,
gigging all over the country with some of India's
most accomplished jazz artistes.
Towards the late seventies he took off to the middle-east
on lucrative five star hotel resident band contracts
and a few years later migrated to Canada.
He now divides his time between Toronto and Mumbai
and has established himself as a much in demand
live as well as session musician in both the cities.
He is comfortable with just about any style of jazz from straightahead mainstream
to current contemprory sounds of funk, fusion and hip-hop.
Hear Giovanni play
Demo mp3
Contact Giovanni
giovanni_pereira@hotmail.com
Phone:
Mumbai: 022-56890287
DOWNLOAD THE JAZZ GOA APP FOR FREE