JAZZ JUNCTION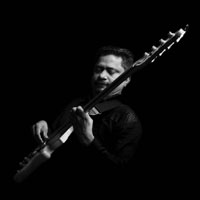 Jazz Junction was formed by bassplayer Colin D'Cruz in the year 2004.
The band features some of the most accomplished jazz musicians in India,
very often including visiting international virtuosos who find a great Indian platform in Jazz Junction.
The band has performed at several international jazz festivals like the Bangalore Habba,
the Delhi International arts festival and the Pune Jazz Utsav.
The band also performs at high profile corporate events all over the country.
Download Jazz Junction mp3's
Samba Breem mp3
Birdland mp3
Avalon mp3
Equinox mp3
Simple Samba mp3
Click here for more music by Jazz Junction
Jazz Junction-Videoclip
Photo Gallery
Jazz Junction-live in concert CD
Contact Jazz Junction
colinbassman@hotmail.com
Cellphone:
9657574480
Visit Colin's website
DOWNLOAD THE JAZZ GOA APP FOR FREE