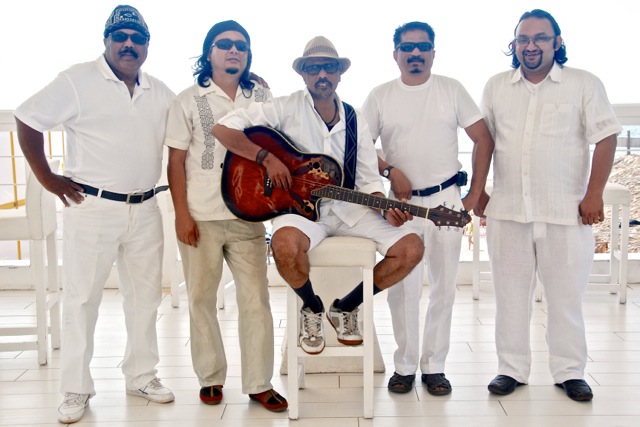 Latin Connection as the name suggests,
is all about connecting with Goa's Latin roots.
The band put together by bassist Colin D'Cruz
features some of the most accomplished musicians in India.
Latin Connection made it's debut in Goa
with a regular wednesday night gig at the most popular
live music venue in Goa-Cavala.
The band's repertoire includes Portuguese, Spanish and Konkani songs.
Latin Connection is the real sound of music from Goa!
Download Latin Connection mp3's
Goa Groove mp3
Amore Amore mp3
Viva Carnival mp3
Toro Loco mp3
Samba Brazil mp3
Anoche mp3
Download High Resolution Photo
Contact the band
colinbassman@hotmail.com
Cellphone:
9657574480
Band video
PHOTO GALLERY
DOWNLOAD THE JAZZ GOA APP FOR FREE