SUZANNE D'MELLO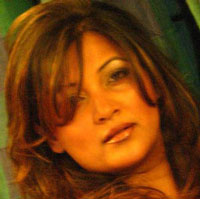 Suzanne is a familiar face in both the live as well as studio scene in Mumbai.
She has been a featured young artiste at the Jazz Yatra festival
and is one of the hottest voices in the country.
Besides hotel residencies and high profile corporate events,
Suzanne has also made waves in bollywood.
Current trends of featuring western vocals
in between most bollywood hit songs,
almost always has Suzanne's voice.
Hear Suzanne sing
Demo mp3
Contact Suzanne
suzied15@yahoo.com
Cellphone:
9920037600
DOWNLOAD THE JAZZ GOA APP FOR FREE