VEEAM BRAGANZA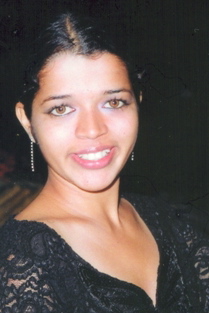 Veeam is Goa's most promising vocal talent.
She has been singing in concert and studio sessions even as a child.
Today Veeam is all set to take on the professional arena locally in Goa
as well as internationally through concerts abroad.
Her rich powerful voice is now easily recognized in Goa through frequent radio airplay of tracks from her albums.
Download Veeam's song
Go-aah mp3
Contact Veeam
veeamb@gmail.com
Cellphone:
98221214982
Listen to Veeam's song
DOWNLOAD THE JAZZ GOA APP FOR FREE