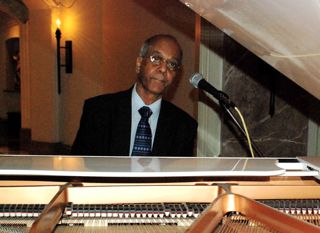 Xavier can easily be counted as an Indian jazz icon.
With a career spanning close to six decades,
his portfolio covers the history of jazz in India.
He has done inumerable hotel residencies, concerts and festivals
and currenlty plays at the Le Meridian hotel in Mumbai.
He is one of the few jazz pianists in India
who also teaches music and is responsible for initiating jazz
into some of todays established artistes.
Download Xaviers CD for FREE
DOWNLOAD THE JAZZ GOA APP FOR FREE