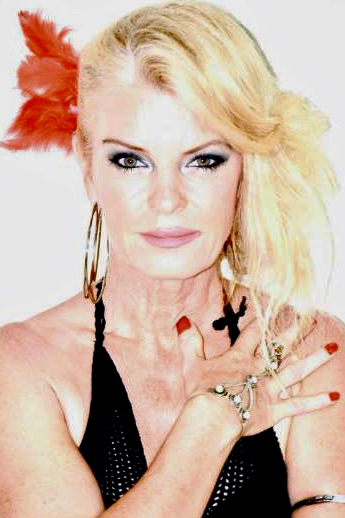 Bass player and music producer Colin D'Cruz formed this band in the year 2012
featuring some of the most accomplished musicians from Goa, across India and around the world.
The band's repertoire spans jazz, funk, blues, rock, pop and retro
among just about every genre that appeals to the band member's music sensibilities.
Elements of jazz can be heard in whatever the band chooses to play
simply because each member weaves his/her individual magic into every track that's performed.
The band's floating line up often includes internationally acclaimed visiting virtuosos.


Smoking Chutneys current line up features:



Jan Graveson - vocals
Elvis Lobo - guitar
Xavier Peres - keyboards
Colin D'Cruz - bass
Clifford Siqueira - drums
SHOWTIME
SHOWREEL
SLAMMIN' JAMMIN'
CURRENT BAND PHOTOS



To download right click photo and 'save image as'



Contact Smoking Chutney
colinbassman@hotmail.com
Cellphone:
9657574480
Meet Colin D'Cruz
So far Smoking Chutney has featured some accomplished artistes from across India and around the world.
Here are some of them, their names are hot linked to their videos.
Click on a name to see the artiste in action with Smoking Chutney.
VOCALS
Alexis Reed
Alyssa Gomes
Andre Sousa
Anika Noronha
Anushka Jagtiani
Ash Chandler
Baba Y'shua (USA)
Benoy Rai
Carlton Braganza
Carlyta Mouhini
Celia Lawson (Portugal)
Christine Mosselman (Holland)
Chrystal Farrell
Clarence Devisser
Cliff de Souza
Darren Das
David Charles (UK)
Diana D'Cruz (UK)
Divya Maus (Germany)
Dominic Dolittle (UK)
Don Saigal
Donald Thomas
Elvis Rumion
Fauzia Maria Beg (Germany)
Hamdan Al-Abri (Dubai)
Haydn D'Souza
Helen Jones (UK)
Hema Sardesai
Herman Abreo
Jan Graveson (UK)
Joe Alvares
John Gueizelar
Juan Hedo (Spain)
King Jassim
Lorraine Thompson (UK)
Marina Xavier (Singapore)
Mario Reyes (France)
Mateus Rodrigues
M'tafiti Imara (USA)
Nashvin Cunha Gomes
Natalie Matos (UK)
Natasha Pereira
Noel D'Gama
Olga Andreeva (Russia)
Penelope Queen (France)
Pratish Motwane
Ray Graveson (UK)
Ricardo Vogt (Brazil)
Ron Mortland (UK)
Ruth Walsh
Samantha Edwards
Shanti Rebels
Sharon Rodrigues
Shreya Ray
Shubhangi Joshi
Sonia Shirsat
Srinivasan Muralidharan
Stefano Rocchetti (Canada)
Steve Groves (Canada)
Susan Rocha
Swapna Abraham
Tolis Fragoudis (Switzerland)
Tom Lee (UK)
Veeam Braganza
Veronica Nunes (Brazil)
Xavier Fernandes
Zezinho Fernandes
VIOLIN
Mark Kirzhner (Israel)
Pedro Libre (Switzerland)
FLUTE
Rajeev Raja
TRUMPET
Bob Tinker (UK)
Victor Netesov (Russia)
TROMBONE
Semy Braganza
SAXOPHONE
Ashton Colaco
Colin Laguna (Holland)
Daniel Weidlein (USA)
David Jacome (Columbia)
Gary Plumley (UK)
Karen Graves (Canada)
M'tafiti Imara (USA)
Mihael Dichesku (Italy)
Oleg Borovkov (Russia)
Oleg Kasper (Russia)
Prem Adriano (Italy)
Rainer Pusch (Germany)
Sanger Serrao
Simon Hewitt (Australia)
BLUES HARP
David Charles (UK)
Dileep Balkrishna Naik
Frank Ames (USA)
Hari Deva (USA)
Guto Souza (Brazil)
Michael Thompson
Pratish Motwane
Ron Mortland (UK)
Steve Baker (UK)
GUITAR
Benoy Rai
Buland Shukla
Chandresh Kudwa
Derek Julien
Elvis Lobo
Elvis Rumion
George Reyes (France)
Gerard Machado
Gerold Heitbaum (Germany)
Herman Abreo
Hideaki Tokunaga (Japan)
Juan Hedo (Spain)
Max Clouth (Germany)
Noel D'Gama
Prateek Prabhudesai
Shayne Ballantyne
Steve Groves (Canada)
Tolis Fragoudis (Switzerland)
KEYBOARDS
Baba Y'shua (USA)
Ben Fernandez (New Zealand)
Dominic Dolittle (UK)
Haydn D'Souza
Jason Quadros
Joshua Costa
Lenny Heredia (Australia)
Sancho Menezes
Xavier Fernandes
BASS
Colin D'Cruz
DRUMS
Allan Moraes
Anastazia Dmello
Bosco D'Souza
Clifford Siqueira
Dennis Coelho
Krishna Gidwani
Lenon Pires
Lester Godinho
Ori Balak (Israel)
Rodney Barnes
PERCUSSION
Carlos Gonsalves
Christian Marwitz (Germany)
Justin Britto
Raymond Albuquerque
DOWNLOAD THE JAZZ GOA APP FOR FREE