LESTER GODINHO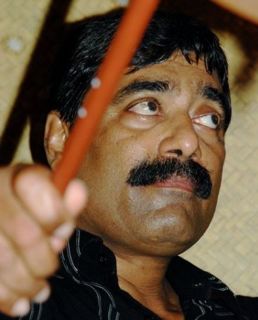 Lester got into music at the age of six,
studying violin upto grade five before switching over to drums.
A natural switch considering he is the son of
India's most illustrious drummer 'Leslie Godinho'.
Lester's passion for music covers everything from classical to hiphop
where he nails down the pulse of the music with amazing virtuosity.
He has performed with renowned names in the field of Jazz,
both locally as well as internationally.
Besides being a great performer, Lester is also a good teacher
and most of his students are now established drummers.
Hear Lester on drums
Caravan mp3
Samba Breem mp3
Avalon mp3
Checkout some of Lester's bands
Just Jazz
Blues Power
Obligato
Jazz Junction
Contact Lester
Address:
Petals, E-2/63, Naika Vaddo, Calangute, Bardez, Goa - 403 516, India.
Cellphone:
9767938877
Email:
lestergodinho@yahoo.co.in
DOWNLOAD THE JAZZ GOA APP FOR FREE